And here we go: nr. 2, Lavinia turned 5 in December.
6am on the 10th December 2010, still dark outside. Yes an early start on week days (hence a lovely pink clock that wakes her up nicely every morning!). The doll with a sleeping bag was her biggest wish after she saw it at Tigadoo a few days prior to her birthday. Now, 3 weeks later, Allegra begs her every night for permission to sleep with it 🙂
The world puzzle was a must. Now she understands where exactly New Zealand is, her birthplace. And, of course, where the Christmas Man comes from!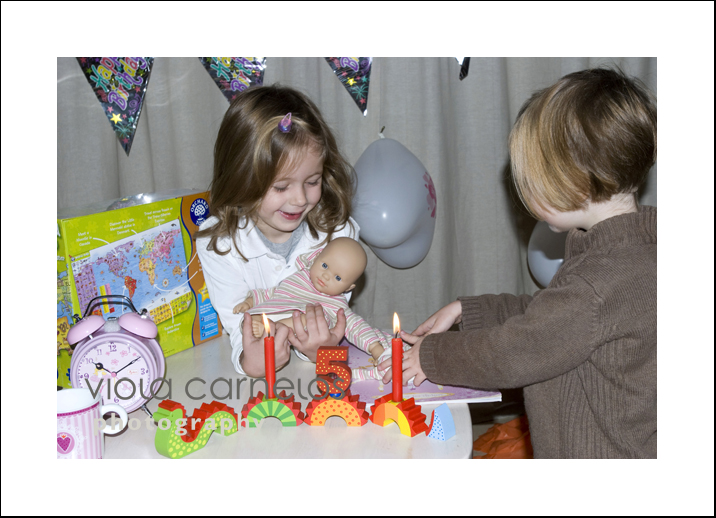 Following our temporary closure during the lockdown, we are now working toward a return to offer outdoor photo shoots in Richmond. The studio…
Send me an e-mail to discuss the available options and find together the best solution to suit your needs.