Newborns
The first emotions
The sweetness of newborn babies is something to be savoured each and everyday, and to be captured in every one of its facets. Baby grows quickly and this journey deserves to be remembered in every detail. When it comes to baby shoots, I strive to fix in time every instant of the lives of these young models: their tiny fingers, soft hair, the sparkle in their eyes, their delicate skin and the air of discovery in each new facial expression. Taking pictures of a life just born is a wonderful experience for me, too. With my professional eye and a mother's sensibility, I create unique portraits that leave an unforgettable mark on the hearts of parents, and can be cherished for a lifetime.
View
Gallery
TINY AND UNIQUE
I'll celebrate the uniqueness of your newborn baby with a photo shoot tailored to your needs. You'll be able to choose the style that reflects the personality of your baby and use cute bibs, baby hats or charming accessories. I can offer you instead a selection of colourful clothing and materials to create shots that are intimately yours and baby's. And for more daring Mums, artistic nudes can really enhance the poetic beauty of motherhood.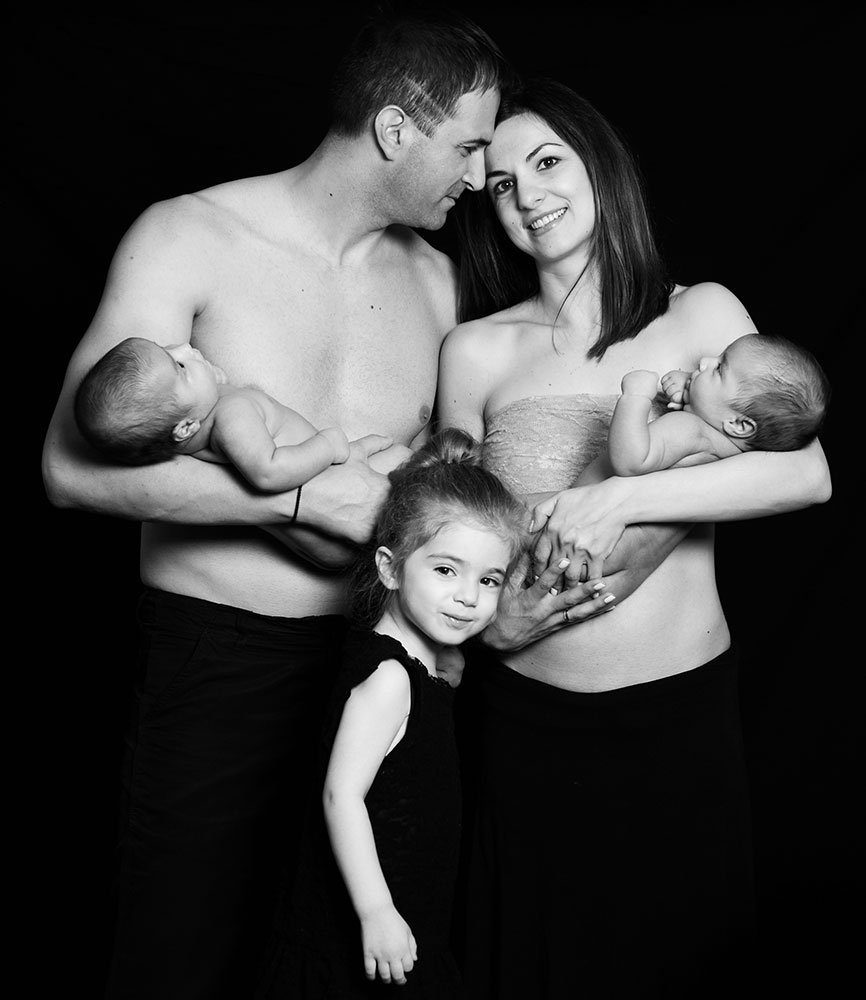 ADORABLE TWINS
The birth of twins (or of course other multiple births) means experiencing the miracle of birth even more intensely. I love the challenge of a photo shoot involving twins. My goal is to transform the amazing experience of your double motherhood into intense and original images of your little ones.
TOGETHER WITH LOVE
The first days of a baby's life are a magical time for the whole family, and in particular siblings. This is why I always suggest that they be included in the shoot. Having them around will create unrepeatable moments that convey with tenderness the emotions felt by a family that discovers everyday life with a new arrival.