Category: Family & Children
Third time around I portrait Elena and her family after a studio session in late 2011 and an outdoor session in Nicosia last year. This time we went to the beach and enjoyed a wonderful afternoon at Makronissos:
Read
More
During a recent assignment in Marrakesh I had the opportunity to portrait this lovely family in the surroundings of a traditional Moroccan house:
Read
More
Read
More
What is a successful portrait? Photography is subjective and for us photographers it's a daily challenge to understand what our clients would consider a great portrait. How do they see their children? Is it their child's typical expression? I personally adore close-ups. As the Hungarian photographer Robert Capa said "If your pictures aren't good enough, you […]
Read
More
Two years have passed since I photographed this gorgeous family. Back in 2011 we were in the studio, this time around we went outside for an 8am stroll to get these lovely images taken. Thanks to the three of you for being such amazing models yet again!
Read
More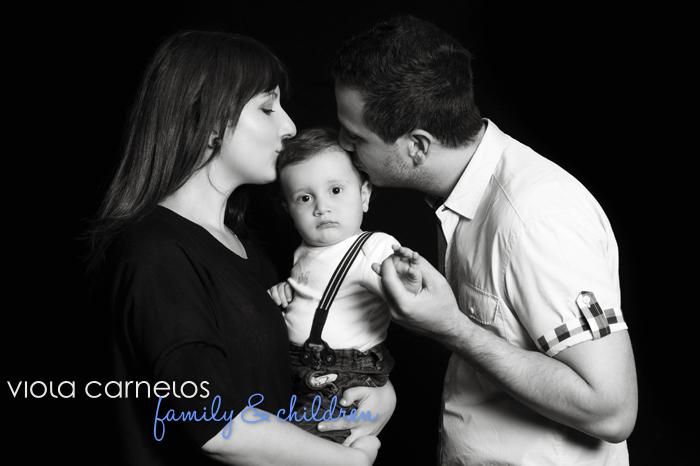 Cute 10 months old Loukas in the studio with his parents Sofia and Lefteris. These are some of the images from a recent portrait session. A great mix of classic black&white family photos and colourful single portraits.
Read
More
Read
More
Some amazing results from a recent promotional photo shoot. What a beautiful family. I was utterly intrigued by the boy's expressive eyes:
Read
More
1.5 hour photo shoot In the studio or on location Up to 4 people 8×6″ 16 page digital photo album with a cover of your choice 3 photo enlargements 15x20cm size Euro 235,00 This special offer is valid between the 14th October and the 23 November 2013. For the duration of […]
Read
More
… not so little anymore at 3.5 years! I couldn't resist sharing these images with you, taken in a 10min session this morning in my studio before a client arrived. The beauty of natural light flooding through the large veranda. Which photo is your favorite?
Read
More
Early morning stroll through the old town. The last outdoor session for July. Enjoy my favorite images from this photo shoot! [pullquote]Thank you so much for the wonderful photographs! Truly love each one of them![/pullquote]
Read
More
A vibrant Saturday morning family portrait session in my studio. This was the last studio session before the summer break and I look forward to welcoming many more family in the studio from August onwards! Wishing everyone a lovely and relaxing summer! Viola
Read
More